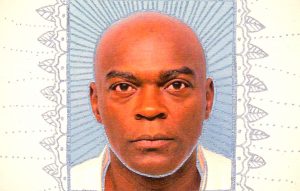 Questions from the Certain Days collective, answered by Michael in November 2021 and January 2022.
1. How many years have you done total, and what institutions have you been housed in?
My name is Michael Kimble and I'm a gay, Black anarchist serving a life sentence for the murder of a white, racist, homophobe. I've served 36 years to date and became politicized while in prison, first as a revolutionary nationalist and then I became and embraced anarchy in 1994, and have been on that path ever since.
2. What is a typical daily or weekly routine like for you?
My daily routine changes according to what prison I'm at. But I normally wake up around 3:00 a.m., read a little until breakfast at 4:00 a.m., come back and watch the news program until 8:00 a.m. when yard-time is called. But right now, I'm back at Donaldson and there really is no yard-time. At other prisons I usually walk or run until 10:00 a.m., take a shower and head to lunch around 11:00-11:30 a.m.. After lunch I'm politicing with a few guys. The rest of the day is filled with reading, exercising, watching a little TV, and kicking it with guys. At Holman, most of my time after lunch is spent in the leathershop until 10:00 p.m..
3. When first arriving at prison did you feel mentally prepared? Did you have support at first?
Initially, I did not think I was mentally prepared because I really didn't know what to expect upon entering prison. I don't think one can really be prepared for prison. But I did have family, and family support mainly from my mother.