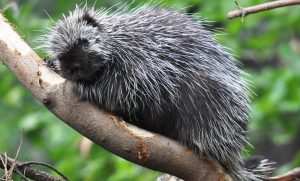 On 4/18/19, 300 agents from numerous agencies (FBI, Sheriff's Office, State Police, ADOC CERT, Commissioner's Office) descended upon Holman prison supposedly to conduct a complete search of the prison for weapons, drugs, and other contraband in an effort to stem the violence at the prison.
In local news reports it's been reported that over 300 weapons were found and confiscated. True, some weapons were found, but CERT members entered the Old Metal Fabrication building and added scrap metal and falsely elevated the number of weapons found.
Then on 4/26/19, CERT snatched up a number of prisoners and transferred them to other prisons. What's evident is that the prisoners who were transferred were not a problem for prison officials. There is a gang war going on throughout the Alabama prison slave system and it has become obvious that prison officials are complicit in keeping this war going. No gang leaders have been transferred or locked up and the violence continues. Many of the guards are gang members and are facilitating the violence among prisoners by giving certain gang leaders favoritism and leeway to commit acts of violence against members of opposing gangs.
Last year the governor of Alabama, Kay Ivey, asked the legislature for $800 million for the construction of three new prisons to house Alabama's 16,000 prisoners. The legislature refused to allocate the $300 million the governor requested, so a plot has been devised, as we prisoners see it, to get the new prisons through creating an environment of extreme violence among prisoners. This is what it's all about. As long as the CERT is deployed at Holman, those guards on it will continue to make excessive amounts of pay. And the descending of 300 agents is an attempt to appease the feds and instill fear.
DEMOLISH ALL PRISONS!
DEATH TO THE STATE!